Mengxing 3 Stations Thermoforming Machine MFC7660 Make PP + Corn Starch Food Container
With the implementation of the plastic restriction order and the improvement of people's awareness of environmental protection, biodegradable materials with easy recycling and renewable functions have quickly entered the public's vision. The reporter recently visited a production enterprise of biodegradable material products and saw the process of converting corn starch into lunch boxes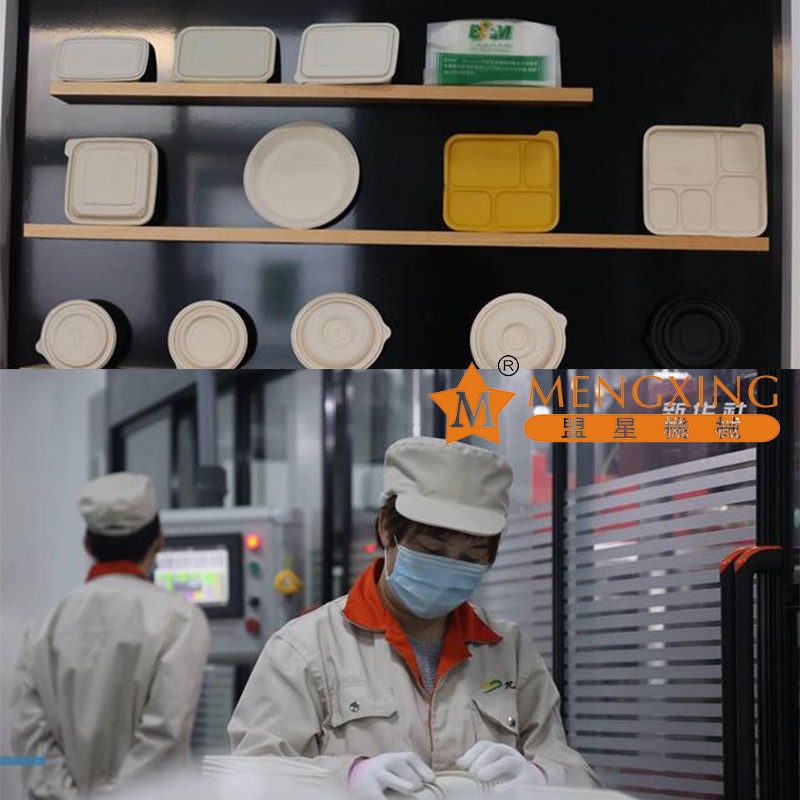 Corn starch enters the process pipeline from the feeding port, and finally forms a biodegradable disposable lunch box through mixing, tablet pressing, molding and other processes.
Such products are gradually replacing non degradable plastic products to help environmental protection.
Mengxing MFC series thermoforming machine show good performance on making PP + Starch food container, tray, box, etc products.

1. Fully servo system,
2. big thermoforming area,
3. high speed machine running speed,
4. special easy mold replacement design.
Mengxing Thermoforming Machine Factory established in 1998, specialized in thermoforming area more than 20 years.
Any thermoforming qusetions, welcome to contatc us!